PC Game GreedFall, an Action Role Playing Video Game published by Focus Home Interactive and developed by Spiders is solely a single player mode game created for Microsoft Windows, PlayStation 4, and Xbox One platforms.
GreedFall full version PC game
Game Premise
The 17th-century style set up for a fantasy storyline is the highlight of the game consisting of a paradise island. Which the colonial forces of various nations have discovered.
These nations are quite distinct and are fictionalized islands cast with magic. Monsters too inhabit these islands while the gamer plays the character as a neutral Human who has just stepped into the island.
The game will progress based on your tactical and negotiation skills. You can either choose to ally with the Elves inhabiting on the land as the primary native of the island or one of the many fictional nations.
These battles amongst the fictional island nations have the objective to ultimately colonize the newly discovered paradise island by conquering it.
The storyline is influenced by the decisions made by the player. They can either use their stealth skills or combat skills or simply survive. By exhibiting their diplomatic streak that forms the crux of the game.
Gameplay
What will you do? How far would you go? How will you influence the game? It all will come to light when you will download GreedFall role-playing action adventure PC Game.
You will be able to team up with mercenaries, treasure hunters or other settlers while exploring the islands. Use your tactical skills to befriend the locals of the island who are guarded by supernatural beings. As these islanders fight the visiting settlers, earning their trust with your diplomacy is called for.
Throughout the GreedFall game, the decisions you make are duly noted on the system. Once you encounter a challenge where the outcome depends on your past actions, making the best decisions becomes imperative to the game.
Introducing Nodal storytelling
This is known as Nodal Storytelling. The game will make a note of all the choices and decisions you make. It enables your decisions and its effects to further branch out and thus, giving rise to all kinds of possibilities.
Every decision you make is directly linked to the relationship shared by the different factions trying to conquer the island as well. It will help in determining your ally and adversaries.
Though battle mode is also an option. Dealing with the challenges thrown at you in the game by negotiating using your diplomacy skill in a non-violent fashion makes this role-playing game worth your while.
GreedFall Trailer
Every character encountered in the game available on PC, PS4 and XONE whether playable or not have their own set of well-defined characters, traits, and ideologies that can be used for your advantage. In fact, every character that you come across will have their distinct background and storyline making the role-playing more alluring.
Unlike other role-playing games, the gamer can concentrate on the main storyline to find out what happens next rather than indulging in bonus missions that are not connected to the main storyline.
Wide range of customizable options
The player can also customize their character with a broad range of headgears, armours, costumes, and weapons to choose from. The option of switching your weapons mid-game getting healed magically or using magical weapons on your adversaries maintain the pace of the game PC.
Thus, when your character gets injured during the battling mode, you can heal mid-battle rather than completing a side mission to recuperate unlike most of the other role-playing games.
GreedFall free game is also supported by well-designed graphics and landscapes. Choosing your ally can be a tactical decision that has to make for them to support you while facing common adversaries. Experience an enticing story offered in this RPG video game. Price on steam: 49.99 USD – Pre-order.
GreedFall Download game
Release date GreedFall game ps4 free torrent
Free Download GreedFall steam
Review GreedFall Full Version bolt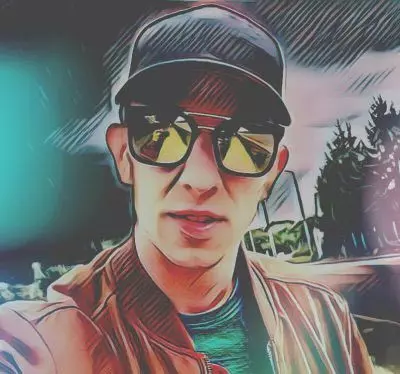 I am a player and fan of e-sport with passion. Every free moment I use to read about the newest productions of games and about their tests. I follow all the newest trends about games which use the newest graphic solutions. Programming and installing games on PCs are my everyday life.